"

Listening to the tracks now on your website-makes me smile and what a great, fun and professional session at Ultrasound! Everyone, listen now, and buy the record when it's available. Poignant and silly and thoughtful. Michael is a musical and lyrical force, and the instrumentation will keep you on your toes on every tune." - Fred Meltzer, Vanilla Burritos and percussionist for Drifting to the Right
"

Michael is an introspective singer, songwriter, and guitarist that successfully creates musical pieces with a raw and talented repertoire. " " - Matthew Forss
— Reviewyou.com
"

Michael is not only a great musician but he is also an amazing lyricist. The stories that are told on this album are touching and intriguing. "" - Melissa Nastasi
— Reviewyou.com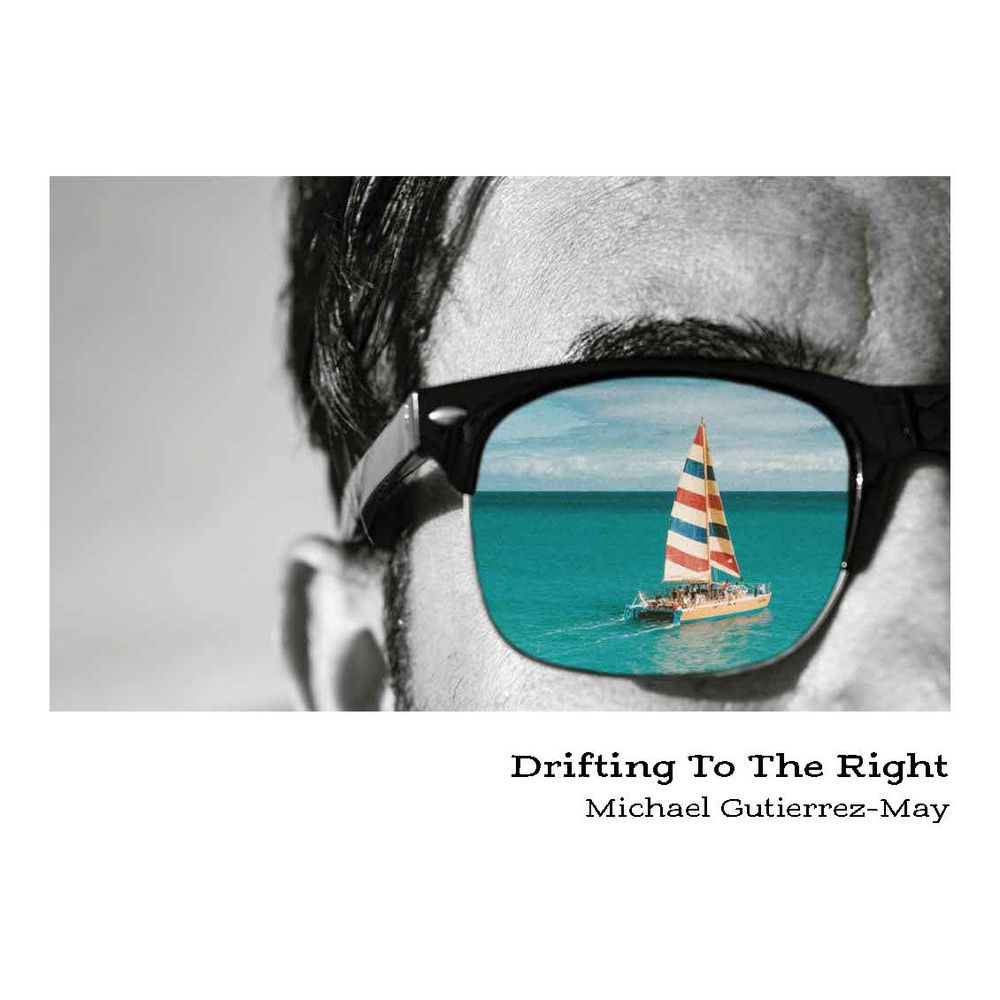 Drifting To The Right
The new album coming this Fall, 2021 featuring 11 different artists! Produced by Stephen Martin, sound engineering by Joe Clapp at Ultrasound Studios. Album outtakes featured in music player below, Cover art by Ashley Mauzy.
Michael Gutierrez-May is a singer-songwriter who is focusing on original songwriting, songwriting collaborations and occasional live performances. He has been involved in folk and acoustic music for the past 35 years as a coffeehouse manager, concert organizer and now as a songwriter and performer.
The new album, Drifting To The Right is almost complete and is scheduled for release in late September or early October, 2021. The new album, produced by Stephen Martin and recorded by Joe Clapp at Ultrasound Studios features 11 different artists from the South Shore and from Central Mass (Worcester) area. Michael has one previous studio album, Firefly In A Jar of Emotion (2017), one studio EP, Fifty Miles Away (2011) and one digital album of live recorded performances, Carrots, Geese and the Dead Leprechaun (2012). All are available via streaming services (Spotify, Pandora, Apple Music, Amazon Music) and on Bandcamp.
Over the past 10 years, Michael has participated in the annual February Album Writing Month (FAWM) online organized by Burr Settles. Many of the songs on this new album started their life as FAWM songs. He is also part of a songwriting group called the Quiet Corner Songwriters Meetup organized by Kala Farnham and all of the Drifting songs were presented there, some for the first time. 
Sample Track
0:00/3:43

0:00/3:38

0:00/3:11

0:00/3:21

0:00/3:24

0:00/3:32
Contact Info: Michael Gutierrez-May
Mikegtz22@aol.com, 
508-415-5096
Press Photos
Mailing List and CD requests